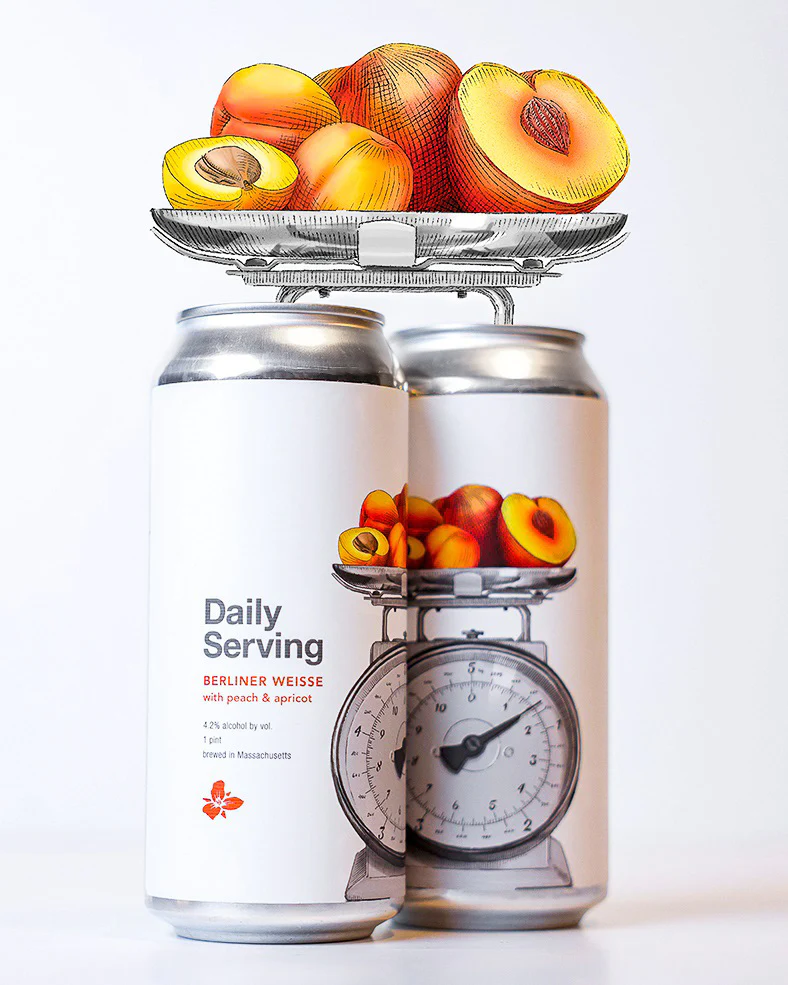 Trillium Brewing Co. Daily Serving: Peach & Apricot 473ml
Indulge in a symphony of summer flavors with Trillium's Daily Serving Peach Apricot 4-Pack Cans. Crafted to encapsulate the essence of sun-ripened peaches and luscious apricots, this delightful brew is a celebration of fruit-forward vibrancy.
A sip reveals a refreshing canvas, where juicy peach and succulent apricot flavors take center stage, artfully balanced by a subtle tartness. This brew offers a light and crisp mouthfeel, making it an ideal companion for leisurely afternoons, picnics, and shared moments of relaxation.
Inside each can is a taste of summer encapsulated, a reminder of the sun's embrace and the orchard's bounty. With Trillium's dedication to quality and innovation, the Daily Serving Peach Apricot 4-Pack Cans deliver a sip of seasonal splendor that's sure to brighten any occasion. Elevate your palate and immerse yourself in the magic of peach and apricot perfection, one sip at a time.
Style: Fruited
ABV: 4.2%