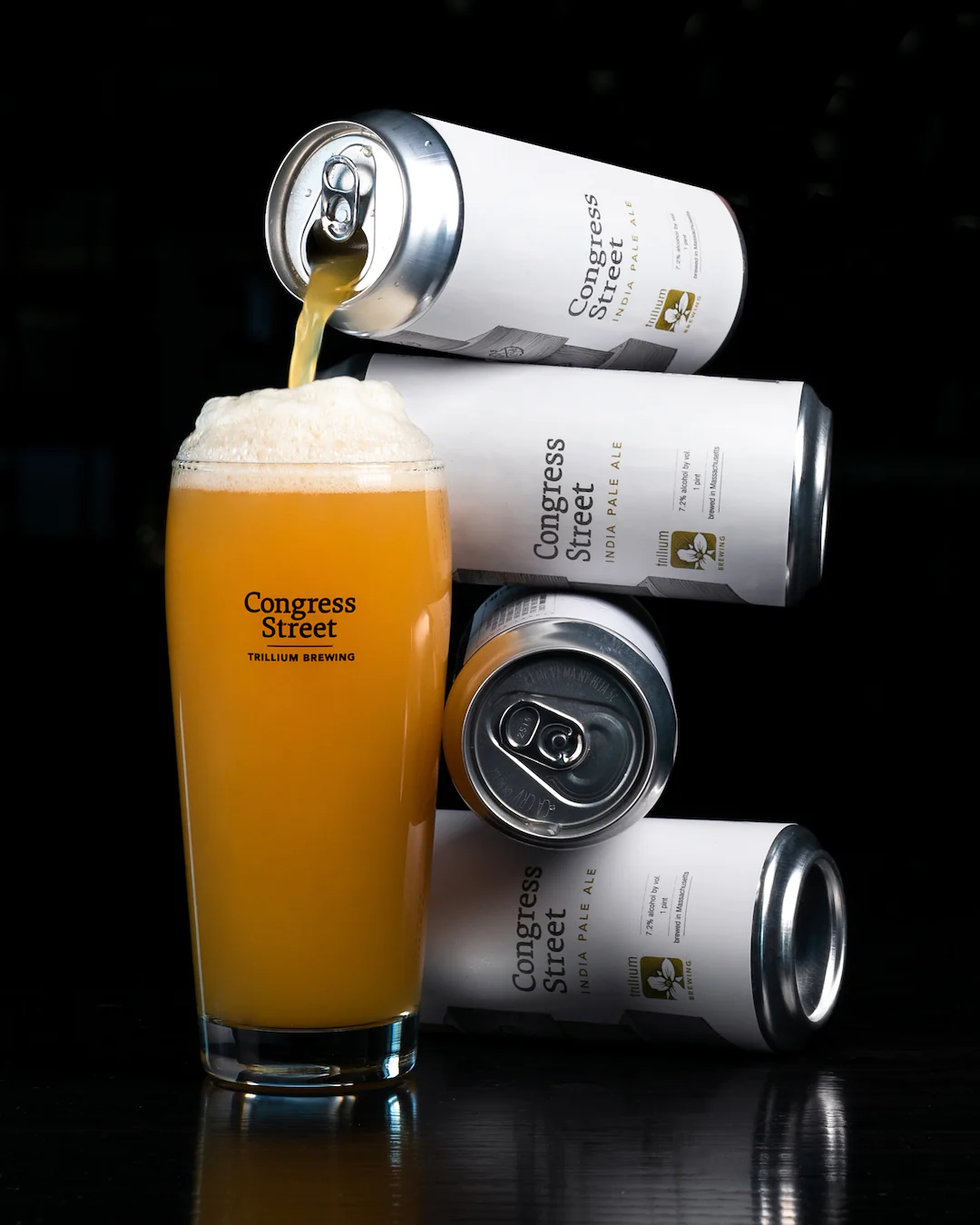 Trillium Brewing Co. Congress Street 473ml
Experience the pinnacle of modern craftsmanship with Trillium's Congress Street Ale. A true embodiment of the brewery's artistry, this flagship creation showcases a symphony of flavors that redefine the IPA landscape.
Upon pouring, a hazy, golden elixir captivates the eye, hinting at the depth of character within. The aroma is a revelation, as citrusy hops intertwine with floral undertones, promising a sensory journey of the highest order.
A sip reveals the complexity that Congress Street Ale offers. Waves of tropical fruit notes crash against a sturdy malt backbone, creating a balanced dance of sweet and bitter. The mastery lies in the seamless fusion of flavors, resulting in a harmonious and gratifying experience.
The mouthfeel is velvety and smooth, elevating the enjoyment to a new level. Whether sipped slowly to appreciate its nuances or enjoyed heartily among friends, this ale caters to all palates, making it an iconic choice for IPA enthusiasts.
Style: IPA
ABV: 7.2%