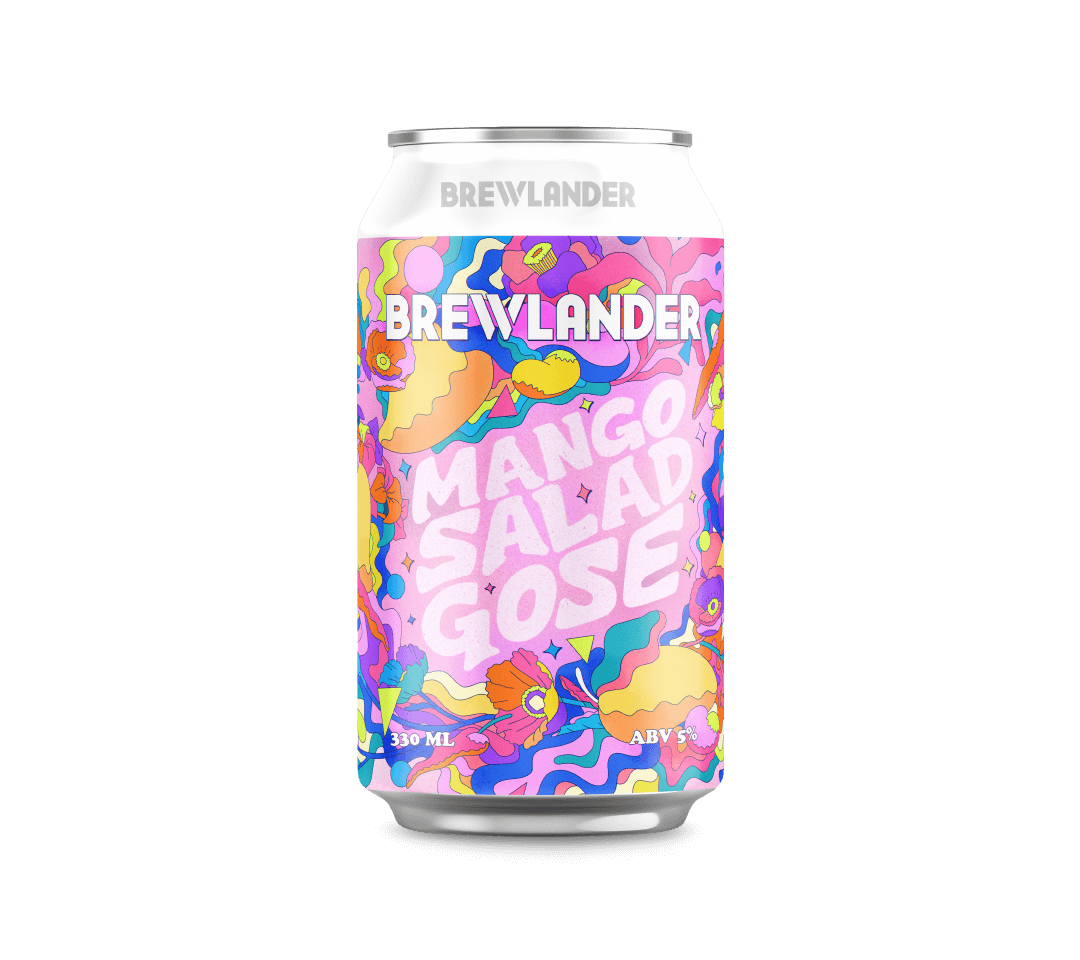 Mango Gose (Sour Ale)
This cheeky Gose (Sour Ale) is inspired by a Mango Salad from John's favourite restaurant in Cambodia! You can expect a tropical mango assault on your palate in this refreshing tart beer, complimented with a twist of aromatic flavours from Habanero chili, Basil and Mint. This is truly a unique beer that pushes boundaries and breaks the rules, and something we at Brewlander take pride in!  

Brewer's notes
"We kettle-soured beer with Lacto Brevis culture, which gives it subtle lemony and peachy ester. Mosaic hops were added in the whirlpool and dry-hopped to compliment the tropical notes, before sh*t loads of Alphonso Mango, Habanero chili, Basil and Mint were added to the beer.

The Habaneros are very aromatic in a fruity sense, and add just a touch of bite without being SPICY! Salt was also added to enhance the savoury notes in place of fish sauce in the salad.

 A refreshing ale on a hot day! May we add that the colour is simply lovely!"

ABV: 5.0%
Net Content: 330ML


Profile: Ripe mango, tart, aromatic spices with a refreshing finish. Crushable!