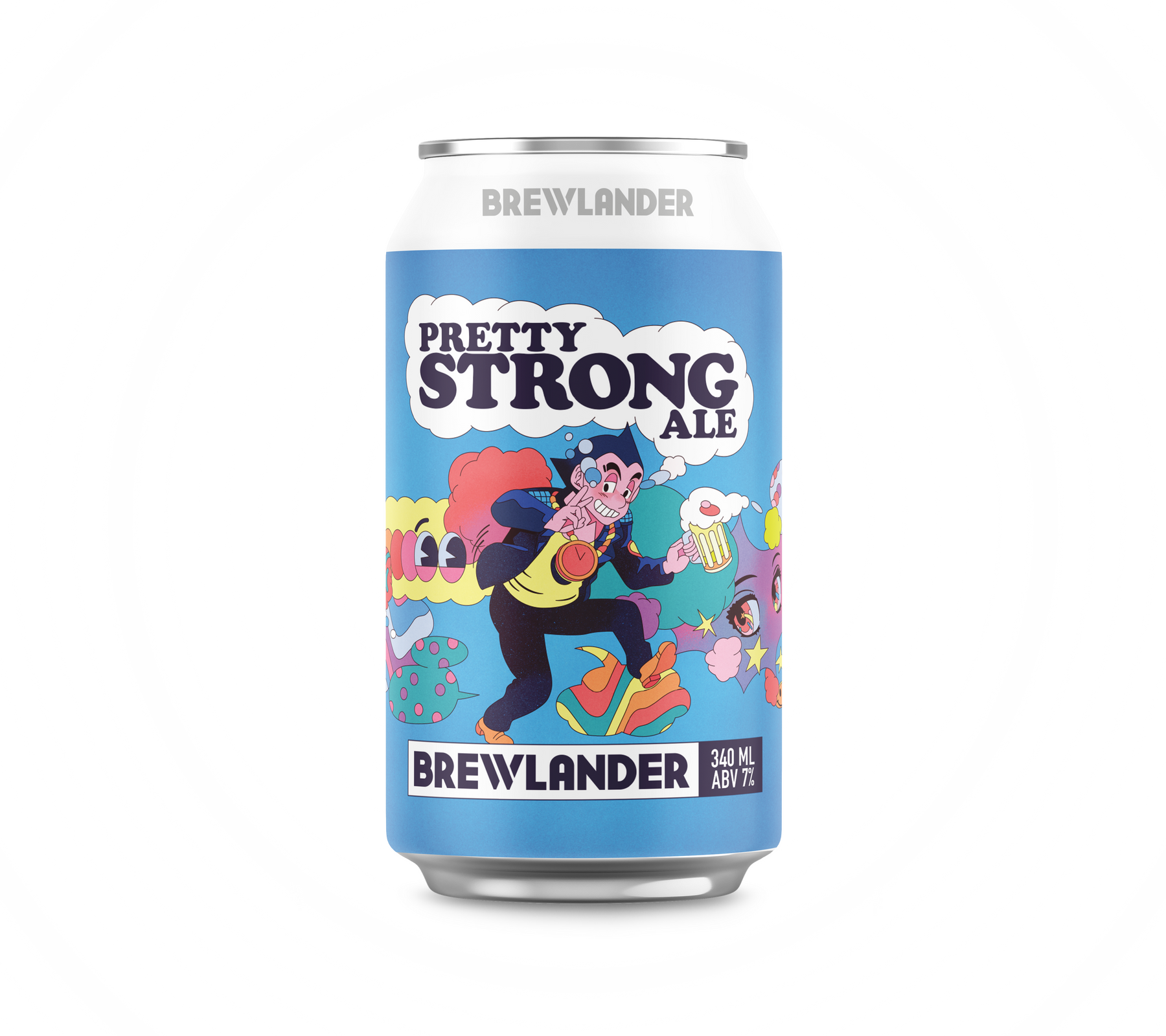 Pretty Strong Ale (Belgium Golden Strong Ale)
There is a time and place for a Pretty Strong Ale and it's here and now! Our modern interpretation of a Belgian Golden Strong Ale, this comes in at a pretty high abv of 7%, yet it is deceivingly easy to polish off.

We chose a unique strain of yeast to shake the fermentation process up, giving the brew a subtle spiciness the likes of clove and pepper, alongside fruity nuances like orange, pear, and lemon. Medium-bodied, balanced with the grainy sweetness from the pilsner malt and slight warming alcohol flavours, this builds into a complex but easy-drinking pour that finishes dry. Basically, you're gonna get all that Belgian candy sugar notes but in an elegant and well-balanced manner—cheers to that!
ABV 7%
Net Content: 340ML
Profile: Belgium Candy, Well-Balanced, Subtle Spice