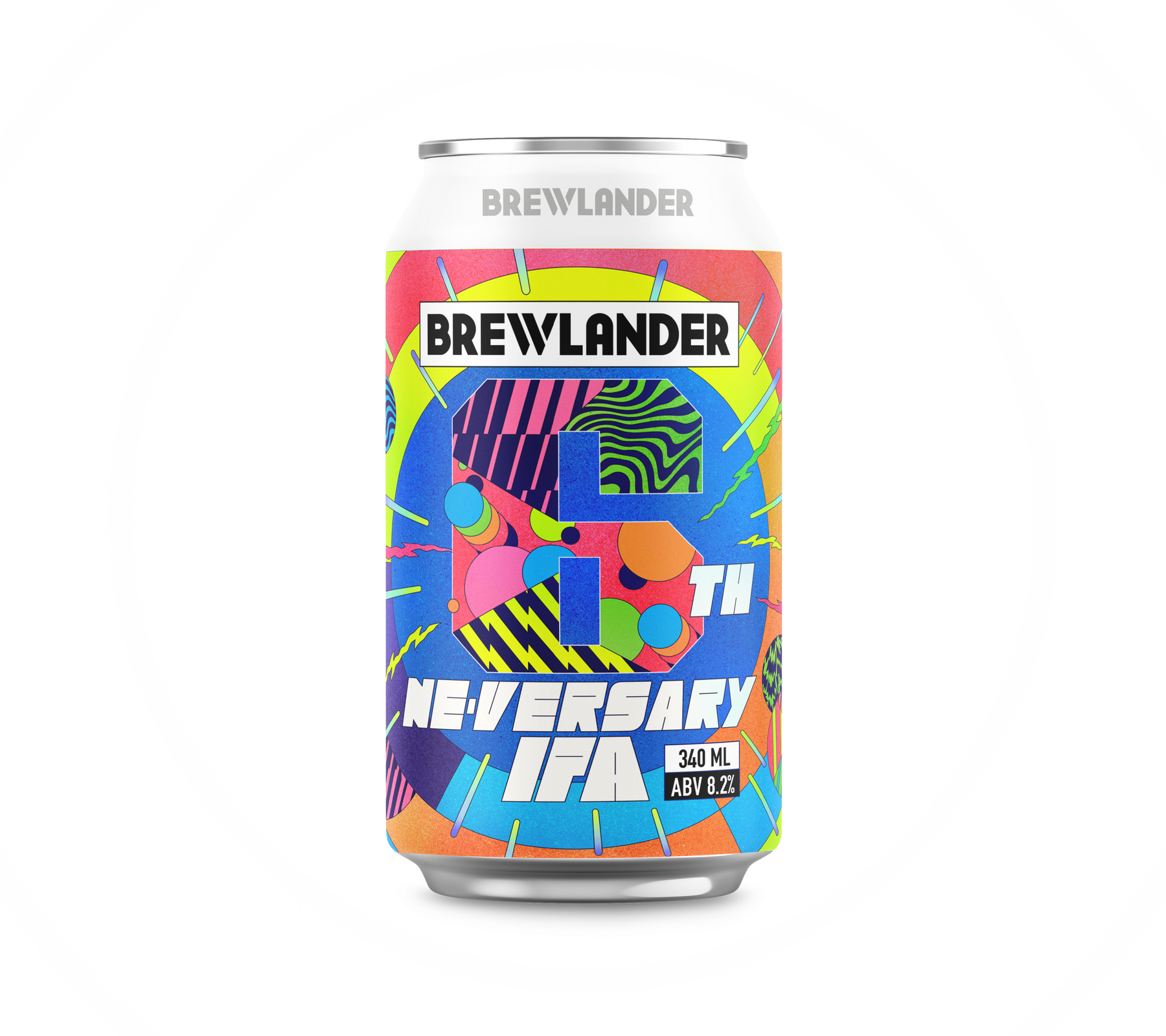 Ne-Versary IPA (Double NEIPA)
Celebrating our 6th anniversary with... a double New England IPA.
JUICE JUICE JUICE!!! That's how we'd describe this NE-VERSARY IPA, our big, hazy, and juicy 6th anniversary NEIPA. Here, we switched things up and dry-hopped this twice with Cashmere, Vista and Mosaic hops—Cashmere flourishes in this hop-forward brew giving delicate yet strong fruity notes of lemon, lime, melon, and tangerine, Vista lends a ripe honeydew, papaya, and white peach aroma, while Mosaic rounds it all up with sweet and tropical fruity notes of passionfruit, lime and blueberry. If that doesn't sound delicious to you, read it again.
We kid, but thank you for your company thus far, we hope you like what we've done, and cheers to our 6th birthday together. See ya at our birthday party!
ABV: 8.2%
Net Content: 340ML
Profile: Juicy, Piney, Melon, Citrus, Hops Aroma