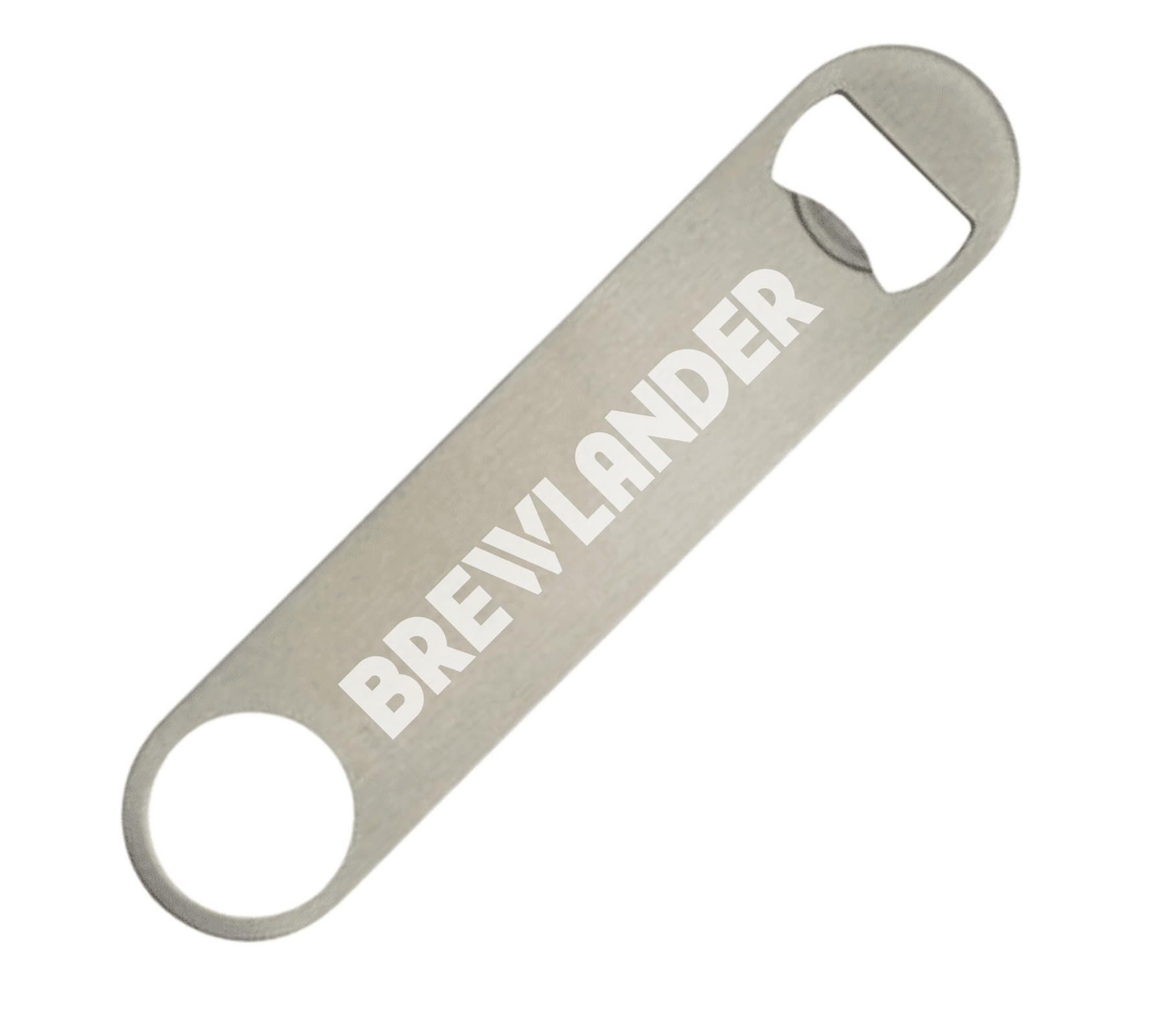 Brewlander Bar Blade Bottle Opener
Introducing the Brewlander Bar Blade - the ultimate companion for every bartender and beer enthusiast. Crafted with precision, this sleek, stainless steel tool effortlessly pops open bottles with finesse.
Built to last, this bar blade is a must-have for any professional or home bar setup. Elevate your beverage service and make a statement with the Brewlander Bar Blade. Impress your friends at home with our cool bar blade today! 
Size: 16.5cm x 4cm